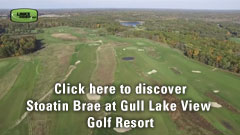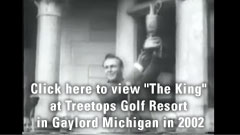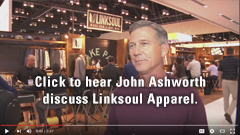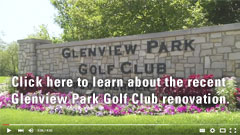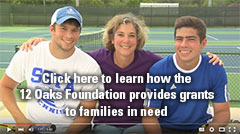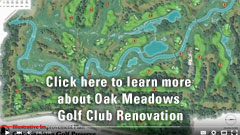 In The News
Mon, 18 Mar 2019 16:45:42 GMT

Jim Furyk, last year's U.S. Ryder Cup captain, showed everybody watching at TPC Sawgrass that there's a lot of game left in this future Hall-of-Famer's unique swing.
Mon, 18 Mar 2019 21:42:00 GMT

Alex Myers discusses Jon Rahm's questionable decision that literally sunk his chances at TPC Sawgrass, and the animated conversation that could have prevented it.
Sun, 17 Mar 2019 22:37:46 GMT

Rory McIlroy became the first player from Northern Ireland to win the Players Championship when he emerged as the last man standing to beat veteran American Jim Furyk by one stroke in Ponte Vedra, Florida on Sunday. On a day when 15 players at one stage were within two shots of the lead, McIlroy overcame an early double-bogey and fought back to prevail with a two-under-par 70 in a fluctuating breeze at TPC Sawgrass. With Furyk already in the clubhouse after a gimme birdie at the final hole, the 29-year-old McIlroy knew what he had to do as he played the final three holes.
Mon, 18 Mar 2019 02:47:16 GMT

First to fire them up was Eddie Pepperell, the ever-quotable Englishman whose game is almost as impressive as his dry sense of humor. Pepperell's rollercoaster putt climbed a slope, broke to the left and plunged downhill. The effort lifted Pepperell to 14-under-par, which at the time looked to have given him a shot at winning but ultimately was only good enough for a share of third two shots behind champion Rory McIlroy.
Mon, 18 Mar 2019 17:05:22 GMT

Rory McIlroy managed to block out all the noise, all the distractions, and this was long before he even reached the pivotal three-hole finish at the TPC Sawgrass to win The Players Championship. McIlroy, more than any other player, has been looked upon as golf's next big thing in the decade since age and injuries began to slow Tiger Woods. Jack Nicklaus took to Twitter on Sunday night for memories of the time McIlroy first came to meet with him ahead of the 2010 Masters, and a few months later the precocious 20-year-old from Northern Ireland shot 62 on the final day at Quail Hollow for his first PGA Tour victory.
Mon, 18 Mar 2019 07:10:44 GMT

Rory McIlroy celebrated St Patrick's Day in brilliant style with victory in the prestigious Players Championship after a thrilling final round at Sawgrass. After proving his critics wrong by joining Sandy Lyle as the only British winners of the so-called "fifth major", McIlroy will take renewed confidence into his bid to win a genuine fifth major title at the Masters to complete the career grand slam. McIlroy recovered from an early double bogey to card a closing 70 and finish 16 under par, one shot ahead of former Ryder Cup captain Jim Furyk, who had threatened to become the oldest winner in tournament history.
Mon, 18 Mar 2019 16:45:42 GMT

If you want to understand who Jim Furyk is and why he is a lock to be in the World Golf Hall of Fame someday soon, consider how he met his wife Tabitha. Furyk was in his second year on the PGA Tour—known mostly for being the guy with the funny-looking swing—and was playing in the Memorial for the first time. Tabitha had gone out to the tournament on Thursday with some friends, and they were hanging out near the scoring area watching the various golfers come through after they'd finished their rounds.
Mon, 18 Mar 2019 01:16:03 GMT

Rory McIlroy has won four of the five biggest events in golf after his one-stroke victory at the Players Championship in Florida on Sunday and is slowly turning his sights on the fifth -- next month's Masters at Augusta National. A victory at the April 11-14 tournament would make him the sixth man to complete the modern grand slam of all four majors -- the Masters, U.S. Open, British Open and PGA Championship -- and the second this century after Tiger Woods. McIlroy, who won his last major in 2014, has had four cracks at completing the grand slam, but he has never gone to Augusta with quite the sort of consistent form he has displayed in 2019.
Mon, 18 Mar 2019 05:02:17 GMT

With the win, his first on tour in a year, McIlroy joins Jack Nicklaus and Tiger Woods as the only players with 15 wins and four majors before 30. "I came on tour and all I wanted to do was keep my card, and from there, you grow and you learn and you become a better player, and you realize that there's a lot more that you can achieve," McIlroy said. "I think all the experience that I've racked up over those first 10 or 11 years means that I'm way for prepared for these next 10, and if you're more prepared, hopefully that means you can have more success."
Mon, 18 Mar 2019 00:43:30 GMT

Eddie Pepperell's 50-foot birdie putt sent the packed gallery surrounding the island green into a frenzy. Jhonattan Vegas one-upped him a few minutes later. Vegas drained a 70-footer that broke the tournament record for the longest recorded putt at the 17th green Sunday.
The information on this news feed is gathered using RSS feeds from news.search.yahoo.com/news.
GOLFChicago magazine is not responsible for the accuracy of this content. Advertisements on this news feed and pages linked from there are not affiliated with GOLFChicago magazine.