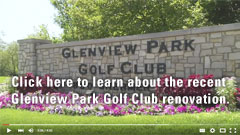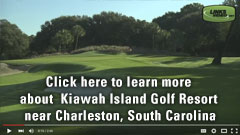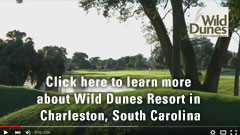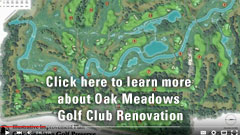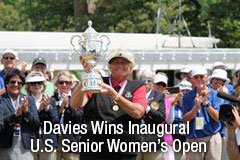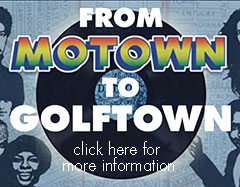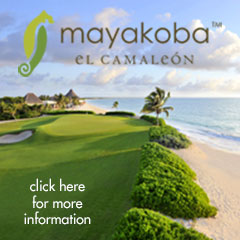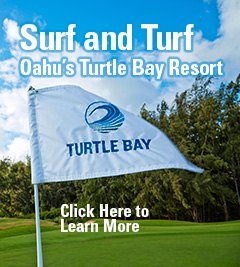 In The News
Sun, 16 Jun 2019 23:13:54 GMT

Brooks Koepka is on a Sunday charge as he goes for a third straight U.S. Open championship, but Gary Woodland still leads on the back nine.
Sat, 15 Jun 2019 18:00:23 GMT

An ice cool Gary Woodland held his nerve under mounting pressure to secure a one-shot lead heading into the final round of the U.S. Open after seeing off challenges from Justin Rose and Brooks Koepka at Pebble Beach on Saturday. Woodland, who could not manage a top-10 finish in his first 27 majors, looked as if he played for the biggest prizes in the game every week as he carded a third round two-under 69 that featured three birdies and a lone bogey. If Woodland faced intense pressure on Saturday, it is nothing to what awaits him on Sunday with former winners Rose and Koepka breathing down his neck and major champions Louis Oosthuizen and Rory McIlroy lining up to take a run.
Sat, 15 Jun 2019 23:32:13 GMT

Temperatures plunged into the mid-50s by the time Brooks Koepka finished up his third round of the U.S. Open. Koepka blew into his hands to warm them up as he sat down for an interview afterward with Fox's Joel Klatt. When Klatt offered Koepka a coffee, the four-time major winner declined, saying that he'd never had a hot drink in his life.
Sun, 16 Jun 2019 03:21:37 GMT

Gary Woodland hit a shank and a chunk and both times made par, and he made a birdie from a deep divot in the fairway. "I worked for this my whole life," Woodland said. Rose was right where he wanted to be after working more short-game magic from bunkers and thick grass and awkward spots around greens that were getting a little firmer and faster, even under another day of thick marine layer that has blanketed the Monterey Peninsula all week.
Sat, 15 Jun 2019 04:27:10 GMT

Gary Woodland, who couldn't muster a top-10 finish in his first 27 major championship appearances, takes a two-stroke lead into the weekend at Pebble Beach eyeing a US Open title that once seemed all but impossible. The 35-year-old American, ranked 25th in the world, is a three-time winner on the US PGA Tour, but no one's ever been tempted to tag him with the "best-player-never-to-win-a-major" label. Woodland had six birdies without a bogey in a 65 to match the best US Open round ever shot at Pebble Beach, achieved first by Tiger Woods in 2000 and matched by England's Justin Rose on Thursday.
Sun, 16 Jun 2019 03:30:40 GMT

I'm in great position going into tomorrow," Rose said. One back gives me the freedom to feel like I've got everything to gain, nothing to lose. It's always a position that—it doesn't mean I have to approach the day any differently, if I was one ahead.
Sun, 16 Jun 2019 03:02:14 GMT

There will be no repeat fairytale for Tiger Woods at Pebble Beach after he drifted out of contention in the third round at the U.S. Open on Saturday. Nineteen years after his record 15-stroke blowout at the most famous U.S. Open venue, Woods has not been able to replicate the performance, or come remotely close to it. The Masters champion will start Sunday's final round equal 27th, a distant 11 strokes behind leader Gary Woodland, a member of the supporting cast rather than the main man.
Sun, 16 Jun 2019 02:33:11 GMT

The kind of thing the fan dressed in a Tiger suit off the 14th fairway Saturday probably expected Woods to do after winning the Masters this year. And all anyone can do is yawn. Blame it on television (more on that later), blame it on Koepka's low-key nature.
Sat, 15 Jun 2019 03:44:08 GMT

Gary Woodland drained a 50-foot birdie put at his final hole on Friday to cap a six-under par 65 and take a two-stroke US Open lead over former champion Justin Rose at Pebble Beach. Woodland's tee shot at his final hole, the par-four ninth, nestled in a divot in the fairway, but he still managed to reach the green in two to close out his round in sensational style. "That was just a bonus," Woodland said.
Sun, 16 Jun 2019 03:57:31 GMT

Thoroughbreds Rory McIlroy and Louis Oosthuizen and untested Chez Reavie know they will need near-perfect performances on Sunday to have a chance of winning the U.S. Open. At least they have a chance, however, which is all that most players ask before starting the final round. Oosthuizen and Reavie will tee off equal third with Brooks Koepka, four strokes behind leader Gary Woodland, who sets the pace at 11-under-par 202, one shot ahead of Justin Rose.
The information on this news feed is gathered using RSS feeds from news.search.yahoo.com/news.
GOLFChicago magazine is not responsible for the accuracy of this content. Advertisements on this news feed and pages linked from there are not affiliated with GOLFChicago magazine.