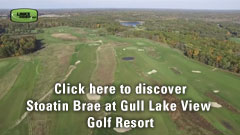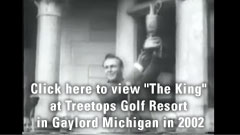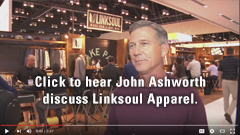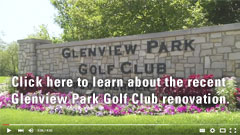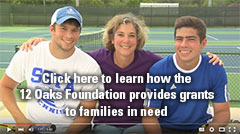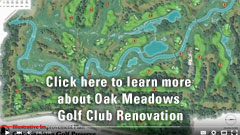 In The News
Mon, 18 Mar 2019 16:45:42 GMT

Jim Furyk, last year's U.S. Ryder Cup captain, showed everybody watching at TPC Sawgrass that there's a lot of game left in this future Hall-of-Famer's unique swing.
Mon, 18 Mar 2019 21:42:00 GMT

Alex Myers discusses Jon Rahm's questionable decision that literally sunk his chances at TPC Sawgrass, and the animated conversation that could have prevented it.
Sun, 17 Mar 2019 18:03:19 GMT

While he certainly could have played better, Tiger Woods' final round at The Players Championship on Sunday was nothing short of solid. Woods fired a 3-under 69 on Sunday, jumping up the leaderboard and breaking 70 for the first time all week at TPC Sawgrass. It was significantly better than his even-par 72 on Saturday at the tournament, which just narrowly made the secondary cut.
Sun, 17 Mar 2019 21:43:57 GMT

Yet after several players fought through the pack to grab the lead — including Jhonattan Vegas, Jim Furyk and Eddie Pepperell, who was making his Players Championship debut — it was McIlroy, who made birdie on five of his final 10 holes, who triumphed in the end. McIlroy finished with a 2-under 70 on Sunday, bringing him to 16-under for the week to take home The Players Championship title. The win marked his 15th on Tour, and his first since the 2018 Arnold Palmer Invitational.
Mon, 18 Mar 2019 02:47:16 GMT

First to fire them up was Eddie Pepperell, the ever-quotable Englishman whose game is almost as impressive as his dry sense of humor. Pepperell's rollercoaster putt climbed a slope, broke to the left and plunged downhill. The effort lifted Pepperell to 14-under-par, which at the time looked to have given him a shot at winning but ultimately was only good enough for a share of third two shots behind champion Rory McIlroy.
Mon, 18 Mar 2019 06:57:00 GMT

Rory McIlroy celebrated St Patrick's Day in brilliant style with victory in the prestigious Players Championship after a thrilling final round at Sawgrass. After proving his critics wrong by joining Sandy Lyle as the only British winners of the so-called "fifth major", McIlroy will take renewed confidence into his bid to win a genuine fifth major title at the Masters to complete the career grand slam. McIlroy recovered from an early double bogey to card a closing 70 and finish 16 under par, one shot ahead of former Ryder Cup captain Jim Furyk, who had threatened to become the oldest winner in tournament history.
Sun, 17 Mar 2019 16:16:25 GMT

It's already one of the most-discussed holes on the PGA Tour, but now the 17th at TPC Sawgrass has a new line in its record book thanks to Jhonattan Vegas. Vegas sent the crowd around the island green into a frenzy with his birdie effort during the final round of The Players Championship, a 69 foot, 7 inch putt that curled around the bunker guarding the front of the green and found the cup on the other side. It marked the longest putt ever recorded on No. 17 in the Shotlink era (since 2003) and came just minutes after Eddie Pepperell jarred one on a similar line from just inside 50 feet.
Sun, 17 Mar 2019 22:00:56 GMT

Rory McIlroy finally buried his Sunday demons and achieved his first win in more than a year here on Sunday. It was anything but straightforward for McIlroy, who double-bogeyed the fourth to spiral out of the lead and then bogeyed the seventh. McIlroy came into the year's biggest golfing week so far with five top-six finishes to his name in the six events he had played in 2019 and, although that was an astonishing run of consistency, he had been presented with chances to win in each of those events.
Sun, 17 Mar 2019 21:45:04 GMT

Although a different month, Rory McIlroy's win at the Players Championship marked a two-year anniversary of sorts. On a day where remarkable shots and magical putts were the norm, McIlroy sealed the victory with a pair of solid plays. McIlroy then followed it up with a superb iron shot from 174 yards (after bombing his tee shot 347 yards) to within 19 feet on the par-5 16th, that led to another birdie and the outright lead.
Mon, 18 Mar 2019 05:02:17 GMT

With the win, his first on tour in a year, McIlroy joins Jack Nicklaus and Tiger Woods as the only players with 15 wins and four majors before 30. "I came on tour and all I wanted to do was keep my card, and from there, you grow and you learn and you become a better player, and you realize that there's a lot more that you can achieve," McIlroy said. "I think all the experience that I've racked up over those first 10 or 11 years means that I'm way for prepared for these next 10, and if you're more prepared, hopefully that means you can have more success."
The information on this news feed is gathered using RSS feeds from news.search.yahoo.com/news.
GOLFChicago magazine is not responsible for the accuracy of this content. Advertisements on this news feed and pages linked from there are not affiliated with GOLFChicago magazine.