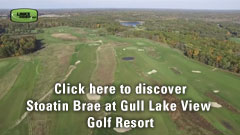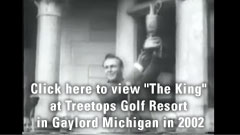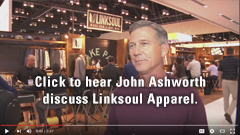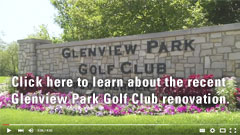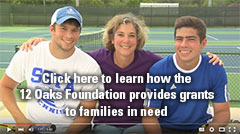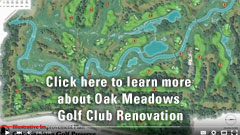 In The News
Fri, 22 Feb 2019 00:27:22 GMT

Rory McIlroy has taken charge in Mexico City with an opening round of 8-under. Dustin Johnson and Justin Thomas are close behind.
Thu, 21 Feb 2019 18:15:17 GMT

In his first professional round in Mexico, Tiger Woods started off shaky Thursday at the WGC-Mexico Championship with a double-bogey on the first hole. He rebounded shortly after, birdieing holes 4-6 to get to 1-under. He gave that shot right back on No. 8 to make the turn at even par on a day where he should've shot much lower. Another bogey on No. 13, followed by a birdie on No. 15 lead to Woods' even par 71 at Club de Golf Chapultepec in Mexico City. The altitude change may have been the cause for Woods' problems, but it certainly wasn't an issue for leader Rory McIlroy (-8) or Justin Thomas (who cranked a 400-plus yard drive on No. 12). Here's a shot-by-shot recap of Woods' opening round
Wed, 20 Feb 2019 19:31:48 GMT

Woods, a seven-times winner of the event at six different venues before it was moved to Mexico City in 2017 and renamed the WGC-Mexico Championship, said being in a solid field is all he needs to get fired up. "I take a lot of pride in playing well in the biggest events, so that being the majors, the Players (Championship), and the World Golf Championships," Woods told news conference. "So just because this event has been in different places, it's still against the best players in the world and I've always enjoyed competing against them and trying to beat them and win an event." Woods will tee off alongside American compatriot Bryson DeChambeau and Mexico's Abraham Ancer in Thursday's opening round at Club de Golf Chapultepec, where Phil Mickelson is the defending champion.
Wed, 20 Feb 2019 20:33:11 GMT

Steve Stricker paid his dues to become a Ryder Cup captain, and it had nothing to do with winning a major. Stricker was appointed Ryder Cup captain on Wednesday, his seventh straight time taking part in the matches, this time in charge of an American team trying to win back the gold trophy in his home state of Wisconsin. It was hardly a surprise with the 2020 matches going to Whistling Straits, an hour north of Milwaukee where Stricker was introduced Wednesday.
Wed, 20 Feb 2019 16:43:11 GMT

A contractor involved with a failed nuclear power plant construction project allegedly made some nice cash in a kickback scheme that involved tickets to sporting events. The government said in the suit that the kickbacks for the submission of fake invoices to project manager CB&I AREVA MOX Services LLC included tickets to the Masters, NASCAR races and college football events.
Wed, 20 Feb 2019 15:23:30 GMT

The Lone Cypress on 17-Mile Drive in Pebble Beach is a historic icon and a ubiquitous symbol at the Pebble Beach Resorts, its silhouette featured on the company logo as well as the 2019 U.S. Open logo. The tree, believed to be as old as 250 years, unfortunately lost a limb last week in the storms that hammered the area. Roughly one-third of the tree snapped off in the storm.
Thu, 21 Feb 2019 10:48:41 GMT

Eun-Hee Ji of South Korea led the LPGA Thailand by two shots after opening with a 9-under-par 63 on Thursday. Ji won her fifth U.S. LPGA Tour title in her previous event last month, the season-opening Tournament of Champions in Florida. After an opening birdie and a bogey on the third hole, Ji birdied nine out of the following 14 holes on the Siam Country Club Pattaya's Old Course.
Wed, 20 Feb 2019 17:27:58 GMT

There have been 76 WGC events since the first Andersen Consulting Match Play Championship in 1999, and in that time, there have been exactly zero Spanish winners. Even considering representation and sample size, this is a surprising anomaly. The list of nations that has produced at least one winner in that time includes the obvious titans—America, England, Northern Ireland, Australia, South Africa, Ireland—but also plenty of relative minnows, from Wales to Canada to Germany to Italy to Scotland (save your rage, Caledonians … in terms of modern pros, yes, Scotland is a minnow) to Fiji to Sweden to Japan.
Thu, 21 Feb 2019 01:31:50 GMT

The caddie for Jordan Spieth has left the Mexico Championship because of the death of his father. Michael Greller, the former sixth-grade math teacher from the Seattle area and only caddie Spieth has had as a pro, learned that John Greller had died Tuesday night. Shawn Spieth only goes to a handful of tournaments outside the majors and wasn't planning to be in Mexico City this week until he decided to fly down from Dallas on Tuesday, before Greller learned that his father had died.
Thu, 21 Feb 2019 16:22:03 GMT

DMV-during-lunchbreak speed reared its ugly head, the Kentucky High School Athletic Association voted this week to make significant changes to the boys and girls state golf tournament aimed at cutting down on time and improving the quality of the competition. Under the old format, the Kentucky teams were allowed to start five players, with the top four rounds counting towards the score. The new rules eliminate the fifth player, allowing just four to start.
The information on this news feed is gathered using RSS feeds from news.search.yahoo.com/news.
GOLFChicago magazine is not responsible for the accuracy of this content. Advertisements on this news feed and pages linked from there are not affiliated with GOLFChicago magazine.